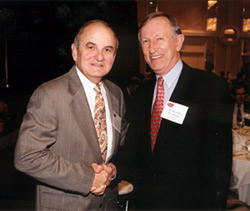 RAYMOND L. BRAMUCCI APPOINTED PRESIDENT OF INSTRUCTIONAL SYSTEMS INC.
Former U.S. Assistant Secretary of Labor will bolster educational and workforce software efforts
HACKENSACK, N.J. - Hackensack-based Instructional Systems Inc. (ISI) has announced the appointment of Raymond L. Bramucci as its new president.
Formerly U.S. Assistant Secretary of Labor for the Employment and Training Administration, Bramucci was an appointee of President Clinton. Prior to that, the Bergenfield, N.J. resident served as executive director of Seton Hall University on Work-, a not-for-profit organization advocating work place equity.
Bramucci also served as commissioner of the New Jersey Department of Labor from 1990 to 1994, where he was a principal advisor to the governor and headed an agency of 4,000 employees with an operating budget of $375 million.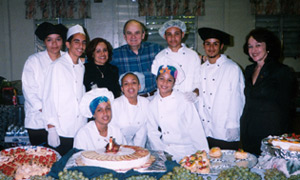 "We're thrilled to be working with someone of Mr. Bramucci's stature and dedication to job training and placement," said ISI CEO Martin Kaminer. "Given the breadth of his experience in labor and workforce issues at both the national and state level, we believe his presence will open new doors for ISI and prove to be a guiding force in the continued development of our- education and employment initiatives."
ISI has been a proven leader in the use of computer technology for education and workforce development for 20 years. Providing both occupation-specific and basic workplace skills instruction, ISI's Courses are designed with teen and adult learners in mind. ISI's Web-based courseware has been used in secondary schools, correctional facilities, government agencies, vocational training centers, community colleges, Head Start programs and community-based organizations across the nation.
ISI has worked with the U.S. Department of Labor, Goodwill Industries, the Urban League, the American Association of Community Colleges, the Chicago Housing Authorities, the State University of New York and numerous community colleges throughout the country. For more information on ISI, visit www.isinj.com.